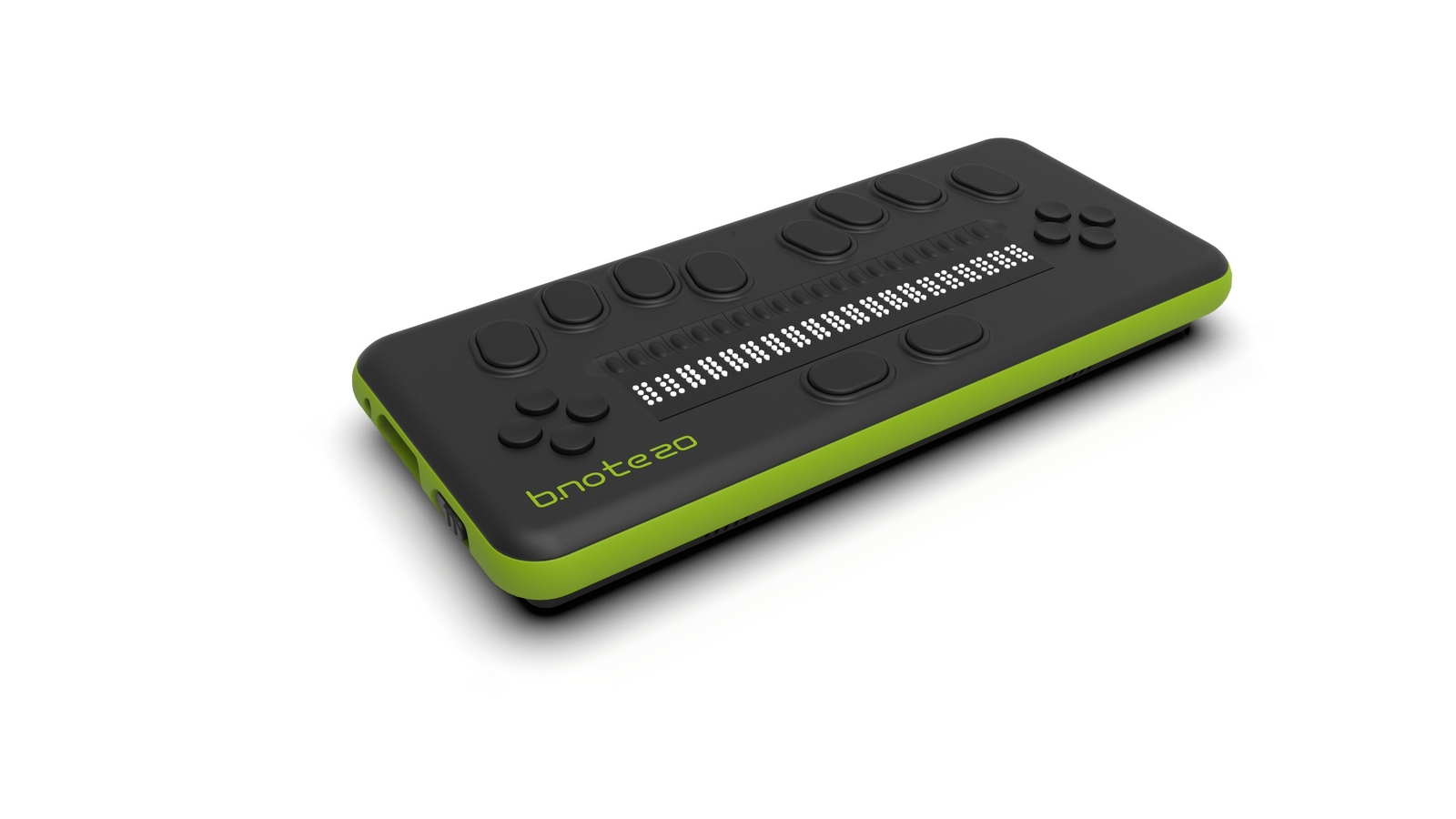 eurobraille b.note 20
20 braille cells / 8 dots per cell.
20 routing cursors.
10 keys braille keyboard.
2 keypads of 4 buttons.
Processors : STM32L1 / ARM Cortex-A53, quad core, 1.4GHz.
RAM: 512MB LPDDR2 (900MHz).
SD Card 64GB .
Wifi : 2.4GHz 802.11ac dual band.
Bluetooth : 4.2 LS BLE.
Audio out : Jack 3,5mm.
Battery : 3.7V 6000mAh (22.2 W).
Fast charge with external power supply. adaptor USB C (protocol PD Universal 2.0).
Charge at 30% in 25 min., 80% in 1h30.
Battery life: around 14 hours.
Dimensions : 235 x 105 x 27mm.
Weight : 500 gr.

$2549.00
b.note combines the functions of braille display, (USB and bluetooth connection, compatibility with the various screen readers on the market Jaws, NVDA, super nova, Voiceover, talk-back / braille-back, brltty, orca, etc.), with note-taking functions.

No need to move your hands to find the forward or backward keys, b.note's 2-position routine cursors make reading easier.

Innovative Bluetooth file transfer with Windows and Android.

Thanks to the precision of its new keyboard Perkins b.note is ergonomic and comfortable.
Read More
Special Introductory Price